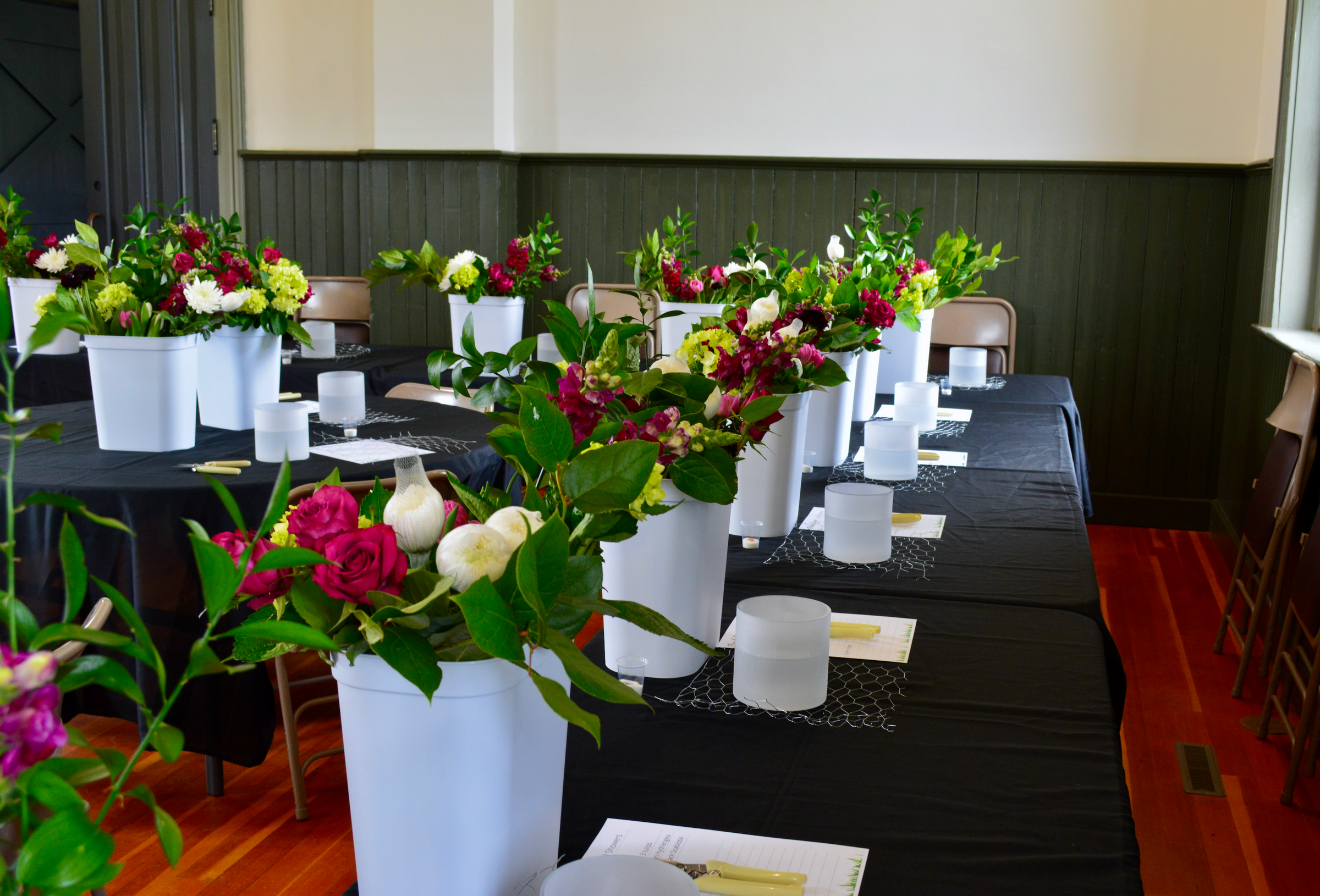 Creative Studio
Plan Your Workshop
Learn how to design your very own stunning arrangement, wreath, and more! 
Any Occasion
Let us be a part of your special occasion! These workshops spread magnificent joy and are tremendously fun for the whole group. You provide the details, and we'll take care of the rest!
Tailored Experience
We'll go the extra mile to cater to your needs! Our goal is not only to provide a wonderful lesson on floral arrangement, but creating an experience and providing wonderful memories.
A Sneak Peek
At One Of Our Workshops
Plan Your Workshop
Let us bring the party to you! Our workshops provide an exciting, hands-on experience. Fill out the form below to let us know what you would like to make.